I've been waiting to get just the right picture of the Logan Temple. I mean come on, I live within miles of it and I got married there so it had to be more than decent!


Scott and I were driving home and I saw the clouds growing above the Logan Temple, looking like a storm was building right above it. I ran home and grabbed my camera and climbed up on my car (thank heavens for an SUV!) and with the clouds, the darker color in the skies and the flag blowing I found the shot I've been waiting for. I absolutely love how it turned out. Enough that I gave it to my parents for the 30th anniversary (they got married there, remember?) I think one of the only perks that we're getting from this rainy and dark weather are the gorgeous skies!!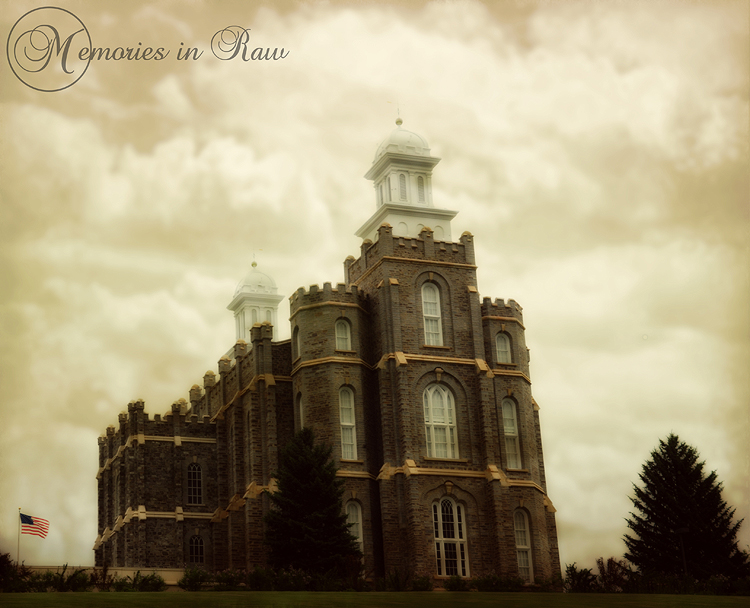 This print is also available for purchase.